TV HOST + STORYTELLER + INSPIRATOR
Hello, my name is Toan Lam — pronounced "Twon" (or "Antoine" without the "An"). I'm a talk show host, motivational speaker and storyteller passionate about inspiration.
Growing up poor in a Sacramento trailer park as a refugee from Vietnam, I didn't think my story mattered. Fast-forward to today, after accomplishing more than I ever could have imagined, I now know we all possess a power and a story worth sharing.
"Everyone has his or her own unique power. It is our responsibility to find that power and use it to the fullest capacity we can in the service of other people."
Forbes featured these words as their "Quote of the Day" from an article they published about my life and passion work. If you read the piece, you will see why I didn't think my story or power (at the time, I didn't realize I had a power) mattered. I was excited when Forbes shared my story not just once, but twice.
However, we don't need external validation to feel like we are enough. I believe we all have a special power — some call it a gift, talent or purpose. Everyone needs inspiration to discover it, but that's not enough. When we share our power, we not only spread joy, we feel it.
That is why I am here. If you're seeking to unlock your power, welcome!
My power is lifting, gifting and shifting people through storytelling and nurturing spaces for you to see your better self. Every endeavor I take on has this intention: to inspire you to be better and do better for yourself and others.
Under Passion Work, you'll find a myriad of things I've dabbled in, loved and grown:
Co-host of YOLO With ToLo, one of the first live social media talk shows
Creator of TruthDare, a podcast that inspires you to find your truth
"Chief Inspirator" of Go Inspire Go (GIG), a multimedia platform that highlights everyday heroes to bring out and inspire the hero in all of us. GIG stories have appeared on ABC's "Good Morning America," Disney & Hallmark Channels, Yahoo and more.
Motivational speaker for organizations such as AARP, Coca-Cola and Rotary International
Filmmaker of "Caregiving: The Circle of Love," a documentary featuring caregiving heroes in the Asian American community, produced in partnership with AARP
Everything I put my energy into has to excite me and help you be a better version of you. I hope you'll discover your passion and so much more.
Please contact me to collaborate on ways to create the next chapter together, including, but not limited to:
Video and audio (podcasts) stories for multimedia platforms
Workshops on how to discover and tell your story more effectively
Motivational speaker, keynote, emcee and panel moderator
Personal, professional and spiritual coaching/mentoring
How can I be of service to you?
— Toan
Join the fun @ToanLamTV: Facebook, Twitter, Instagram, YouTube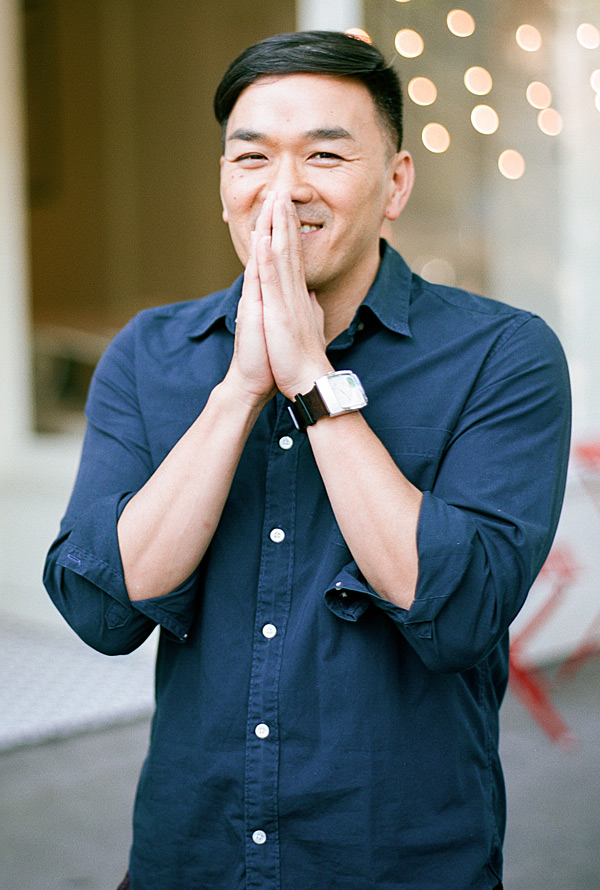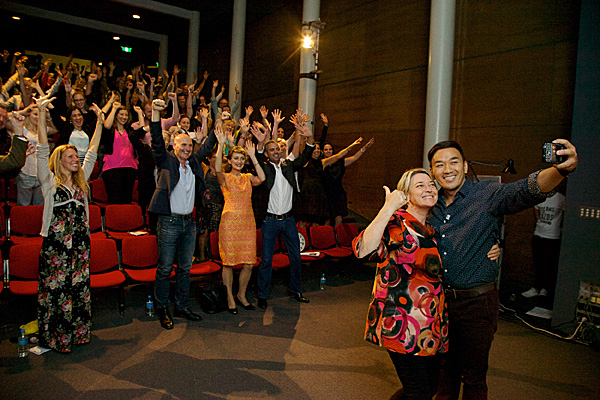 Sharing about "Being Present for the Aha Moment" at Seed it Up in Sydney, Australia.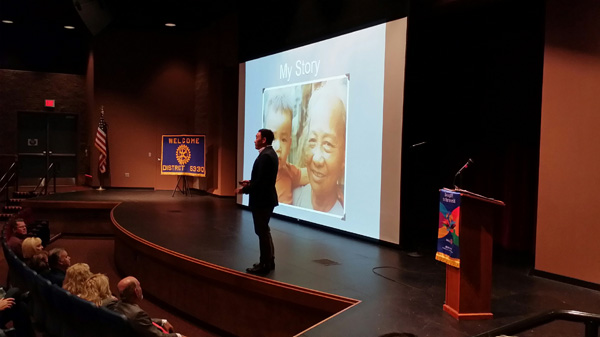 Delivering the keynote for Rotary District Assembly (Inland Empire, Calif.), "Making the Impossible — Possible"