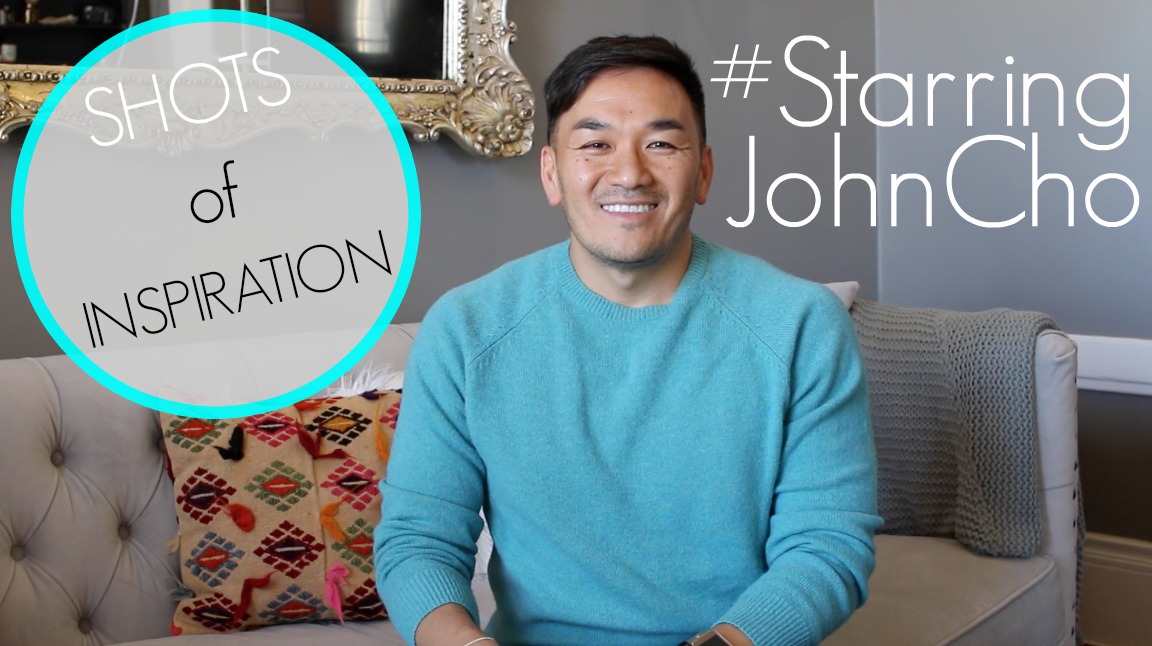 When I was a lil' bitty boy, I had big dreams. I loved to read, write and talk. I read as many children's books I could get my little phalanges on. I even read shampoo bottles aloud in the shower: "Rinse, later, repeat," my voice would echo in the shower. I had secret dreams to use my voice for good — maybe I would be a TV reporter, run scripts to LeVar Burton on "Reading Rainbooooow" or be a school teacher. Fast forward several years later and, BAM!, I accomplished all three by around age 30.
Growing up, I didn't see many people on TV who looked like me. I mean, some of the prolific people of color on-air were Connie Chung, LeVar Burton and Oprah. That was when Oprah wasn't her best self yet. She was still finding her feet as a fledgling TV show host. I never thought I could be on TV. When you don't see many people who look like you on TV or any industry, it's hard to imagine yourself in those shoes.
Because of my upbringing as someone poor and Chinese in Sacramento, California, I didn't think my life story mattered. It wasn't until people asked me about my story that I realized my own history — and telling it — did matter.
I'm elated to see that Hollywood is increasing the presence of Asian Americans on TV and the big screen. According the TheWrap, "ABC will also be the first network in history to have three shows featuring first-billed Asian leads on the air at the same time."
High-five, ABC!
Who: William Yu, digital strategist and creator of #StarringJohnCho
When it comes to Asian American leading roles, we still have a long way to go. That's why Yu, 25, started a social movement called #StarringJohnCho.
According to StarringJohnCho.com, "Only 1% of lead roles go to Asians. But if studies show that films with diverse casts result in higher box office numbers and higher returns on investments for film companies, why doesn't Hollywood cast lead across to reflect this fact?"
What:
Yu is using his Photoshop chops to crop in actor John Cho's face on movie posters. He chose Cho because of his popularity in film franchises like "Harold and Kumar" and "Star Trek." He wants everyone to imagine what blockbuster movies would look like if Cho was the star, and others are joining in on the action.
John Cho as William Traynor in Me Before You? We'd go see it! #StarringJohnCho pic.twitter.com/OtFsIg37iX

— #StarringJohnCho (@starringjohncho) April 28, 2016
Over 1k followers in 2 days! Thank you for sharing #StarringJohnCho, here's a token of our appreciation #TheMartian pic.twitter.com/wlcE4Hn9uv

— #StarringJohnCho (@starringjohncho) May 7, 2016
Wanted to join the trend 😀 #StarringJohnCho @JohnTheCho pic.twitter.com/E1giaJxeXN

— BossLogic (@Bosslogic) May 6, 2016
The Ripples:
While Cho isn't affiliated with the project, he said he is getting a lot of positive feedback. He told Yahoo7 he "thought the idea was fantastic," and it has inspired him to reflect on the stereotypes of Asians in Hollywood.
The movement is also rippling out to Constance Wu, star of the ABC comedy "Fresh Off the Boat," with the rise of #StarringConstanceWu. Fans are adding her to Hollywood posters such as "The Hunger Games: Mockingjay — Part 2" and "Easy A," among others.
Looking for the next female James Bond? Here she is! #StarringConstanceWu #whitewashedOUT #aapi #womeninfilm pic.twitter.com/UUCbJLlUPs

— #StarringConstanceWu (@starconstancewu) June 1, 2016
Where: On Twitter and Instagram @starringjohncho and the hashtag #StarringJohnCho, as well as the website StarringJohnCho.com.
Why:
The goal of his movement is to start a dialogue on the lack of Asian faces in Hollywood. And it seems the #StarringJohnCho hashtag and website have created a firestorm of conversation on the interwebs. You go, William Yu!
It might not seem like a big deal, but when you show up as you are, you can make a statement and an impact without even knowing it. One of my favorite quotes by the late Maya Angelou is, "I come as one, but I stand as 10,000."
My first TV reporting job was at the ABC affiliate in Wausau, Wisconsin. I was the only person of color on air in that market. So yes, when there was a story about Dr. Martin Luther King, Jr., they sent me. When there was a celebration of the Mexican holiday Las Posadas, they sent me. LOL!
One day, I remember an Asian American boy running up to me when I was on assignment at a local elementary school. Surprised to see me, he said, "Cool, you're on TV, I haven't seen anyone who looked like me on the news."
It was right then that I realized my very being, my Asian-ness and showing up, mattered more than I ever had known. My story — and yours — is just as important as anybody else's. What will your life's story be? How will you write it and live it? Or are you living your fullest potential now? I want to know. Please share in the comments section and share with us on social media.
Take Action:
-Support CAPE: The Coalition of Asian Pacifics in Entertainment (CAPE) has been championing diverse voices in entertainment since 1991. Their mission is to champion diversity by "connecting, educating and empowering Asian American and Pacific Islander artists and leaders in entertainment and media."
-Continue the dialogue and share your thoughts using #StarringJohnCho and #ToanLamTV
::Engage::
* Send us inspiring things to feature.
* Twitter – twitter.com/toanlamtv
* Instagram – instagram.com/toanlamtv
* Facebook – facebook.com/toanlamtv
* Subscribe to my YouTube channel, youtube.com/toanlamtv! I update every Saturday.
Onward,
Toan