TV HOST + STORYTELLER + INSPIRATOR
Hello my name is Toan Lam — pronounced "Twon."
People who know me often call me the "Asian Male Oprah." But I would say if you combined Oprah, Ellen and Jimmy Fallon, you would have me.
While these comparisons are immensely flattering, I can't be anyone else. I can only aspire to be my best self.
This realization led me to my calling or what I call "power" — to inspire myself and those around me to be better and do better (both for ourselves and others).
Why? Because we all have stories, talents and gifts to share, and it's our responsibility to discover them and bring them to life.
My story begins when my family and I escaped war-torn Vietnam in the '70s by boat and settled in South Sacramento, California. With $4 to our name and no understanding of the English language, all 10 of us crammed into a mobile home in a trailer park and began creating a new life, our "American Dream."
My parents aspired for me to become a (cue my Mom's cute, broken English voice): "Doctor, lawyer, engineer. Make a lot of money, buy house, get married, make babies."
But my American Dream wasn't about material wealth or fancy titles — it was about relating to the world around me and continuing my journey in a different way.
Against my parents' wishes, I became a journalist. I could not ignore that I felt most alive while connecting with people through conversation. Around the same time, I had an epiphany after losing four family members within a short period: Life is too short not to follow my calling.
I achieved all of my dreams by my early 30s: TV reporter in a top market, co-host of a PBS show and college instructor. Yet, I still didn't feel immense joy…until I shared my story and my power by starting a nonprofit.
I am the "Chief Inspirator" of Go Inspire Go (GIG), a multimedia platform that highlights everyday heroes to bring out and inspire the hero in all of us. The equation is simple: Authentic storytelling + Social media = Action.
Since kicking off in 2009, I've rallied more than 150 volunteers globally and produced dozens of original videos of heroism and hope. Together, we have made a rippling impact all over the world. Our work has been shared by ABC's "Good Morning America," Disney & Hallmark Channels, Yahoo and more.
Through the discovery of my story and those of countless others, I remain in awe of the power that each of us possess: how our words, talents and stories can be used to improve our lives and the lives of others.
I invite you to learn more about my story (and here) and join me on my journey of exploration — the hope that you'll discover your passion and so much more.
Please contact me if you'd like to share a hero's story, book a speaking engagement or workshop, or learn more about my nonprofit, Go Inspire Go.
OK, now it's your turn. I want to hear your story…
— Toan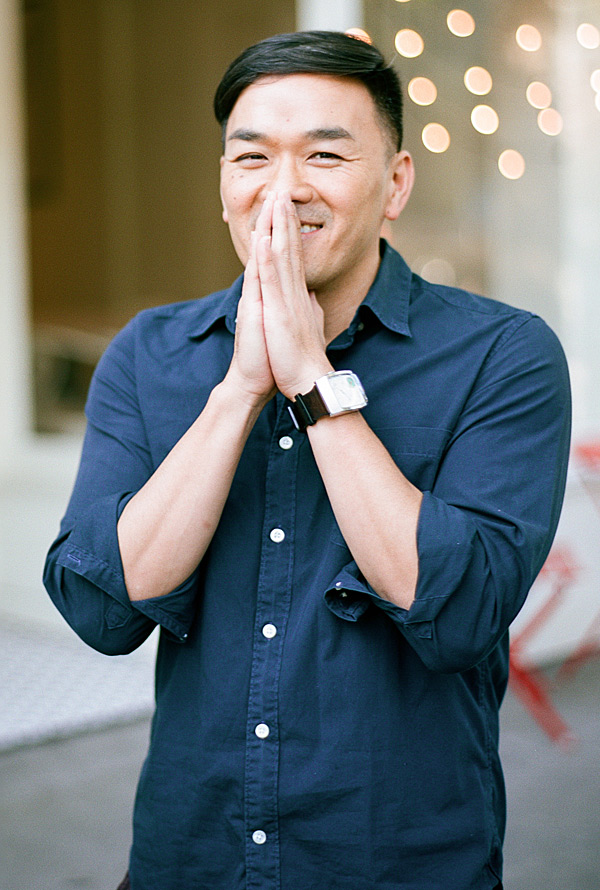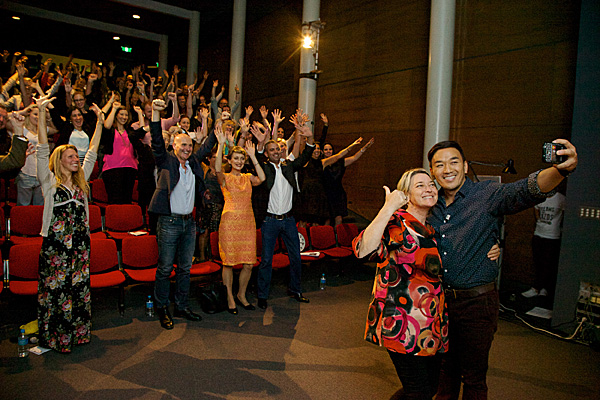 Sharing about "Being Present for the Aha Moment" at Seed it Up in Sydney, Australia.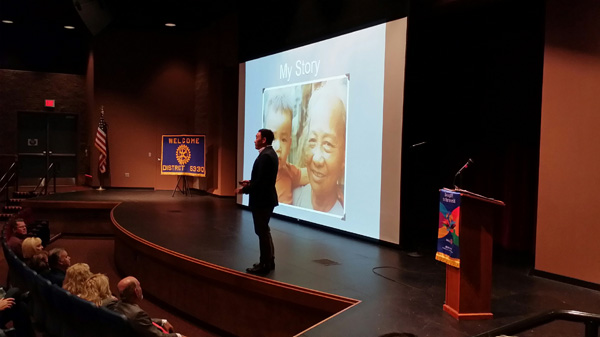 Delivering the keynote for Rotary District Assembly (Inland Empire, Calif.), "Making the Impossible — Possible"